FInd Farm-Fresh Recipes
Food provides the nutrition we need to take on the day. It is the cornerstone of birthdays, holidays, life milestones and everyday celebrations. Best of all, food brings families and friends together for conversations around the breakfast, lunch or dinner table.
To celebrate Iowa's farm families and the wholesome food they provide, we've pulled together tried-and-true recipes from bloggers, farmers and agricultural groups throughout the state. Each recipe features Iowa-grown and raised ingredients courtesy of soybean, pork, beef, egg, corn, turkey and dairy producers throughout the state.
Download a copy of our cookbook or search our online recipes below to discover a collection of family-approved appetizers, mouthwatering main courses and delectable desserts.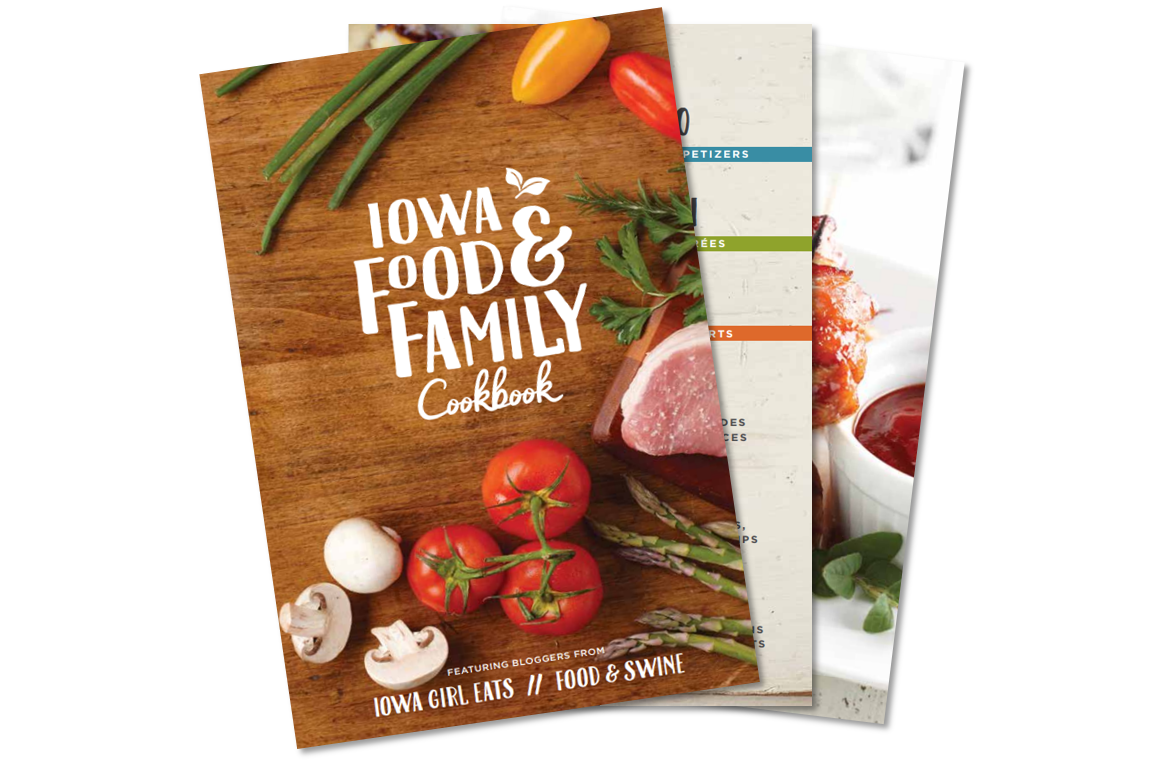 Find a variety of our favorite family-friendly recipes featuring farm-grown ingredients!